Yoga and Mindfulness Open Afternoon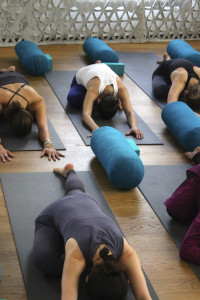 Both yoga and mindfulness bring well recognised benefits to both body and mind, and they can be very supportive of each other.  Our Mindfulness and Yoga Open Afternoons offer you the chance to try out either or both of them, without charge or commitment.  You don't have to be a Buddhist or even interested in Buddhism; they're open to everyone.
The next Mindfulness and Yoga Open Afternoon is coming up soon on Saturday 26 May, 12-3pm.  There are free hour-long sessions on the hour between these times.  No need to book.  Further details are here.