Bookshop: Jinananda's books available
Jinananda was a much loved and respected teacher at WLBC for very many years. With his gentle but insightful humour and extraordinary blend of skills as a meditator he was an inspiring teacher who introduced countless people to meditation and Buddhism, both here at the Centre and other places where he taught.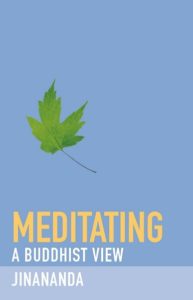 Fortunately for us, and for those who were unable to attend his classes, he was also a wonderful writer. We are currently offering his book Meditating: A Buddhist View at a specially discounted price of £6.99 (usually £10.99). Here Jinananda offers friendly and clear advice on meditation practice, making this an ideal book not only for beginners but also for experienced meditators who might feel their practice needs a kindly nudge or reminder.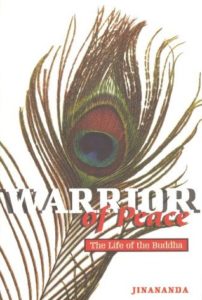 We also have copies of another of his books, Warrior of Peace: The Life of the Buddha. This beautifully written book is both scholarly and indicative of Jinananda's devotion to the Buddha, and succeeds brilliantly in bringing to life a timeless sense of the Buddha of 2500 years ago – that extraordinary quality which makes his teachings so relevant to our lives today. At £7.99, this is a priceless book.