The Boscobel Quartet – music recital
In trying to find a name for the quartet we wanted something which somehow reflected the venue, this being Royal Oak House, but didn't want it to be too London-orientated since two of our members do not live in London. So we looked further into the Royal Oak story and discovered that in 1651 King Charles II hid from the Roundheads in an oak tree in the Boscobel Woods in Shropshire, so we decided to go for that. Another nice aspect of the name is that 'bosco bel' in Italian means 'beautiful wood' which seems appropriate for a string quartet!
Programme:
Haydn Op. 64 no. 5 The Lark
Mozart K.465 Dissonance quartet
Interval
Beethoven Op. 18 no. 1
*Suggested donation £15/ £8 concessions
---
Sophie Barber – First violin
Iona Davies – Second Violin
Kate Fawcett – Viola
Kinga Gáborjáni – Cello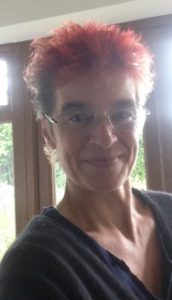 Sophie Barber is a freelance violinist who enjoys playing in many different Ensembles and Orchestras.
Sophie plays regularly with the 'Musical and Amicable Society', 'The sixteen', 'The English concert' and 'Sounds Baroque'.
This Summer she is playing 'Tamerlano' at Buxton opera house with the English Concert, and a Pasticcio about Casanova in the 'Jam on the Marsh' festival in Kent with 'Sounds Baroque'.
Since 2013 Sophie has had the good fortune to play in four productions at Shakespeare's Globe under the directorship of Dominic Dromgoole.
Sophie's love of Chamber music has been life long, so she was delighted when Iona invited her to play in tonights special programme of the Great Quartet composers. Haydn, Mozart and Beethoven.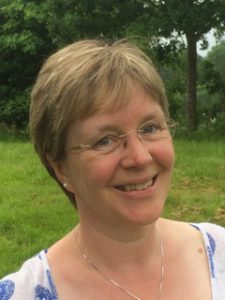 Iona Davies is a native of Llangollen in Wales and began playing the violin at the age of nine. Following a music degree at York University she studied Baroque Violin at the Royal Academy of Music and was awarded the ARAM in 2013. She is in high demand as a freelance player in London and plays regularly with The English Baroque Soloists, The Orchestra of the Age of Enlightenment and The Academy of Ancient Music. She has been involved in many recordings with these orchestras and has traveled the world with her violin to such places as North and South America, Japan, Australia and many countries in Europe. She is enjoying playing in a production of The Marriage of Figaro in Glyndebourne this summer. Iona has been a Mitra with WLBC for five years.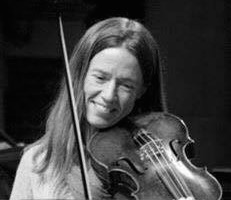 Kate Fawcett began playing the viola aged 9, because no one else wanted to. She was soon besotted, though it was only after an Oxford literature degree that she decided to immerse herself in music. At Birmingham Conservatoire she dipped her toe into the delicious waters of period instrument performance and following a year with the European Union Baroque Orchestra she embarked upon a varied freelance career, appearing with ensembles both famous and obscure, including her own Musical and Amicable Society. Her fascination with music as language led her to Music Therapy, which she now practises alongside education and outreach work. In life as in quartet playing, she aims to espouse John Fuller's definition of the violist's role: "My ear is bent closely to the unheard, And what I add is quiet speculation".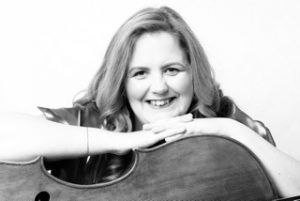 Kinga Gáborjáni, originally from Hungary, completed her postgraduate degree at the Royal Academy of Music in London with distinction in 2007. She studied baroque cello with Jennifer Ward Clarke and viola da gamba with Richard Campbell. Kinga enjoys a busy career, playing both cello and gamba. As an orchestral musician, she has performed with most of the period orchestras in the UK and toured all over the world. She plays gamba continuo for Sir John Eliot Gardiner and the English Baroque Soloists. She has been co-principal cellist for the English Touring Opera since 2007 and she has been guest principal cellist with the Orchestra of the Age of Enlightenment and the English Concert.
As a soloist, Kinga recently appeared at the Barbican Theatre on modern cello, playing in "Il ritorno" with "Circa". She is also a member of several chamber music groups, including the viol consort Newe Vialles.
You can listen to the music clicking on the following links:
Haydn Op 64 No 5 in D Major, 'The Lark': https://www.youtube.com/watch?v=GjlG2UOsSss
Mozart Quartet in C Major, KV 465, 'Dissonance Quartet'
Mvt 1: https://www.youtube.com/watch?v=B7dv2-bxhE8
Mvt 2: https://www.youtube.com/watch?v=Hc1v2uDDLFQ
Mvt 3: https://www.youtube.com/watch?v=h0WuP37-goc
Mvt 4: https://www.youtube.com/watch?v=yEZLsJZR_dU
Beethoven Op 18 No 1 in F Major: https://www.youtube.com/watch?v=4sxD9__FFU8&feature=youtu.be