Buddhism in the City: A personal review from Akashadevi

Approaching her last Buddhism in the City class before moving out of the city to the wilds of Cornwall, Akashadevi reflects on the particular approach this class has taken since its launch three years ago and how it might continue to develop its contribute to Buddhist practice at WLBC in future. Her last class, on the theme of 'meetings and partings', is on Saturday 30 June, 10.30am-1pm, followed by a shared picnic lunch.
'BIC' – as it is affectionately referred to by regulars – has been happening every Saturday morning for three years now. I became part of its small teaching team near the beginnings of this unique class, together with Bodhilila and Kamalashila, who originally founded it. I'm now about to leave the city for the wild shores of West Cornwall, but wanted to share my impressions, before I go, of what has been a truly inspiring Dharma teaching context for me over that time.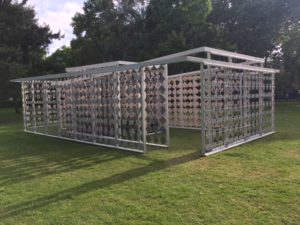 I've only recently come across this thought-provoking article that Kamalashila wrote on the theme of 'the urban forest' about ten years ago on his return to city living after many years 'in the wilderness'.  I think it is as relevant as ever today, if not more so. Sangharakshita, the founder of the Triratna Order and Movement has made a similar point to Kamalashila in his writings: that it's crucially important to apply the Buddhist teachings to life in modern cities, because 'that is where the people are' – the majority of people in the world now live in city environments. Whether or not we can equate city complexity with the natural complexity and interconnectedness of a green forest, as Kamalashila suggests in his article, is an issue I am not at all sure about – but I think it's an interesting and important question for all of us to ponder.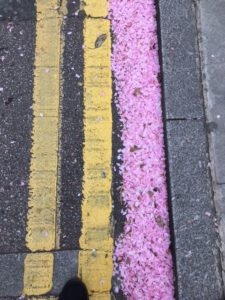 The other impetus for the class came from the polarising which often happens in our minds between 'practice' – by which is often meant meditation – and ordinary life, which is seen as a disturbance and distraction to that practice. So we feel we a need to escape to idyllic natural locations, the effect of which is then spoilt again by our needing to return to our mundane lives: 'After the ecstasy, the laundry', as Jack Kornfield put it in one of his books. We wanted to offer a different, more integrated way of looking at the situation: to experience our whole lives as our practice; to open our senses and include the whole of our experience in our developing awareness, and see all of it as our potential working ground. The point of sitting on our cushions developing our minds is, after all, to then apply this marginally wiser and more compassionate mind to our life situation, whatever that might happen to be. To live ethically, from a position of trying not to harm life, and of asking at each moment not what we can get out of a situation, but what we might helpfully contribute to it. Which sounds simple, but like watching the breath is very difficult to put into practice for more than a few seconds at a time.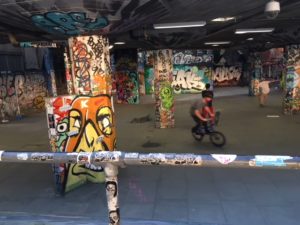 One of the most rewarding processes to witness in the class over these past three years has been the spontaneous springing up of what we have come to call a 'sangha within a sangha' of regular attenders of the class, some of whom have formed deep and significant spiritual friendships with one another. I very much hope that the class and these friendships will continue to grow, and become a cornerstone of the wider, thriving WLBC sangha. So although for me personally it's now time 'to leave the city for grove and hill-top' (Kahlil Gibran), I will take with me an emphasis in my teaching on 'taking everything on the path' and making our whole lives our practice, not only the hour or so we might manage to spend on the meditation cushion each day.
Yashobodhi and I will teach a special joint BIC class on Saturday 30 June, 10.30am-1pm, around the theme of 'Meetings and Partings', which will be followed by a shared picnic lunch in Porchester Square at 1pm (elements permitting – otherwise in the WLBC Reception area). Join us then to get a taste of the class, if you can!
The Buddhism in the City class runs every Saturday, 10.30am-1pm, and is open to anyone who has a basic understanding of Buddhism (eg from an Introduction to Buddhism course), and has learnt to meditate. Please contact the Centre if you're unsure whether this class is suitable for you.