Concert: Julia Gooding (soprano), Sebastian Comberti (cello) & Maggie Cole (piano)
Sat Dec 2nd 2017
7:00 pm
Booking not required
Suggested donation £10-£30
Numbers limited. Registration recommended.
Three top flight international soloists come together in the friendly, informal setting of the West London Buddhist Centre for an evening of solo songs and songs with cello and piano by Haydn, Schubert, Faure, Donizetti and Berlioz, as well as works for cello and piano.
Numbers limited. Registration recommended.
Registration secures a place which will be held until 6.50pm on the day of the event. Registration is free; donations can be made at the event and are very welcome. Click here to register.
Julia Gooding (soprano)
Julia Gooding has been described as a soprano with "a perfect voice – a timbre of burnished antique gold" with a "blend of passion, subtlety, technical control and perfect diction" whose "rare gifts add up to a complete singer". Particularly renowned for her interpretation of Baroque music, she enjoys an international career combining both concert and staged performances with recordings for major labels, television and radio.
Along with Julia's extensive work with the Academy of Ancient Music (Christopher Hogwood/Paul Goodwin), the New London Consort (Philip Pickett), the Gabrieli Consort (Paul McCreesh), London Baroque and Florilegium, she has been a guest with many other specialist orchestras and conductors including Trevor Pinnock and the English Concert, Nicholas McGegan and Philharmonia Baroque, Marc Minkowski and Les Musiciens du Louvre, Ivor Bolton and St James Baroque, Marcus Creed and Freiburg Baroque, Philippe Herreweghe and Collegium Vocale and Gustav Leonhardt and the Orchestra of the Age of Enlightenment.
Julia's operatic work has included the role of Romilda in Handel's Xerxes for the Operhaus Halle, Minerve, Amore and Giunone in Monteverdi's Il Ritorno d'Ulisse in Patria with Philippe Pierlot in a joint production with La Monnaie and the Kunsten Festival des Arts in Amsterdam, Salome in Stradella's San Giovanni Battista at the Innsbruck Festival, Dido in Purcell's Dido and Aeneas in the Cervantes Festival, Mexico, and the title role of Monteverdi's L'Incoronazione di Poppea with the Purcell Quartet on tour in Japan.
Julia's discography is also extensive and varied, including more than twenty recordings.
Sebastian Comberti (cello) 
Maggie Cole (piano)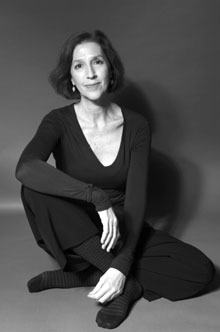 American born, Maggie Cole enjoys an international musical life playing and recording on harpsichord, fortepiano and modern piano. Resident in England, she is best known through numerous recitals on BBC Radio 3 and appearances at leading British festivals. Abroad, she has performed in venues from Seattle to Moscow, and from Finland to India.  In addition to a busy solo career, she enjoys duo partnerships with Michael Chance counter tenor, Nancy Argenta and Julia Gooding sopranos, Philippa Davies flute, Steven Isserlis cello and Catherine Mackintosh violin.
She also performs regularly with Trio Goya, her fortepiano trio with Kati Debretzeni and Sebastian Comberti, the Nash Ensemble, Britten Sinfonia and her Cambridge USA – based group The Sarasa Chamber Ensemble.
With Sarasa she has been able to extend her love of teaching to the development of a program which brings music, improvisation and poetry into facilities for youth offenders.