A Kind of Blueness: live jazz music with the Time Loves Changes Quartet
Sat Nov 3rd 2018
8:00 pm
10:30 pm
Booking not required
£15 Full waged / £10 Part waged / £5 Unwaged Our arts events can sell out - advance booking highly recommended. Number of £5 tickets limited.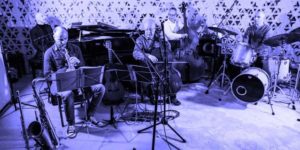 The well known and much loved Time Loves Changes quartet returns to WLBC with another celebration of music for head, heart and feet – a mix of original compositions by Jonathan Cohen and reimagined jazz and latin standards. Joining Jonathan will be a stellar line-up of some of the best jazz musicians and improvisers around, mixing entirely new material with favourites from the Time Loves Changes albums 'Life Cycles' and 'Little Gidding – A Place In and Out of Time', highlights from the TLC's song cycle 'Buddha-Dharma-Sangha' performed at the Centre last year, as well as reimagined work by jazz luminaries Miles Davis, Charlie Parker, Herbie Hancock, Charles Mingus; Gabriel Faure, Joni Mitchell, the Beatles and others. Refreshments will be provided.
See Jonathan's blog post in which he shares how he first improvised his way into a life-long passion for music, and how he has recently found that coming together with his involvement in Buddhism at WLBC – and explains the rich resonances of the names of the group and the evening itself. 
Our arts events do sell out – booking highly recommended!
Jonathan Cohen – Piano, Vocals
Alec Dankworth – Double Bass
Asaf Sirkis – Drums, Percussion, Vocals
Robert Townsend – Saxophones, Flutes
The Time Loves Changes Quartet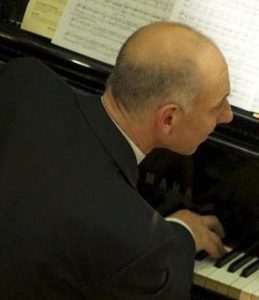 Jonathan Cohen (Piano, Vocals) leads Time Loves Changes, has composing/performing commissions from the TS Eliot Festival, Hospital Arts, Royal College of Music, Royal Opera House, City of Westminster, Instant Classics Theatre, and is a professional Music Therapist in the NHS. He wrote the television play 'The Compartment' (BBC1) appearing with Eric Morecambe and Ernie Wise.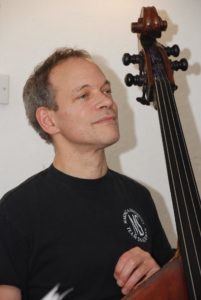 Alec Dankworth (Double Bass) has played and recorded with John Dankworth, Cleo Laine, Dave Brubeck, Stephane Grappelli, Abdullah Ibrahim, Van Morrison, Georgie Fame, Mel Torme, Ginger Baker, Nigel Kennedy, James Galway, the L.S.O., and the Duke Ellington Orchestra.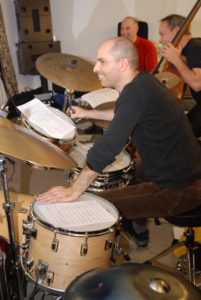 Asaf Sirkis (Drums, Percussion, Vocals), originally from Israel, has played and recorded with Gilad Atzmon, Tim Garland, Christine Tobin, Robert Wyatt, John Etheridge, Gwilym Simcock, and a recent performance/webcast with the Jacob Collier Quartet at Ronnie Scott's jazz club. Asaf mixes jazz, contemporary and Middle Eastern influences, with the South Indian 'Konokol' vocal system.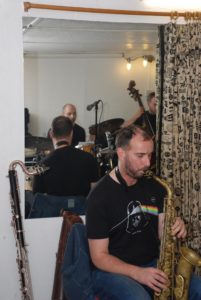 Robert Townsend (Saxophones, Flutes) has toured with Steve Hackett (Genesis), Herbie Hancock trumpeter Eddie Henderson, and Django Bates, performed with Rick Wakeman and Bill Bruford (Yes), Robbie Williams, and lectures in Jazz at Middlesex University.
Booking
The easiest way to book is online - just click the button below.
Please make sure you have read all the details of the event, have made sure you are eligible to attend (eg for 'going deeper' events) and are willing to make any commitments that are required.
Bookings are fully refundable up to 7 days in advance. After that we cannot usually offer refunds.
You can also book in person at the Centre, or by sending a cheque payable to West London Buddhist Centre along with your name, email and phone number and the name and date of the event to:
The West London Buddhist Centre,
45a Porchester Rd,
London W2 5DP
Please include your name, email and phone number with your booking.