Moving Deeply Into The Now with Marina
Fri Jun 22nd 2018
7:00 pm
9:00 pm
Booking required
£20 / £25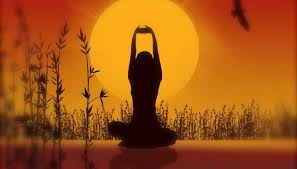 The slower the movement from one pose to another, the deeper and more meaningful the effect. Going deeper into asanas is important for beginners as well as for advanced practitioners. Increased depth in the practice leads to a deeper understanding not only of how to move, but why we move in certain ways.
By breaking patterns and staying with poses in new ways, we reach a better alignment, clearer breath, and more harmonious movement. Getting into poses, as well as moving out of poses will be an integral part of the practice. The overall aim of the workshop will be to generate increased body strength and a calmer mind.
Booking
The easiest way to book is online - just click the button below.
Please make sure you have read all the details of the event, have made sure you are eligible to attend (eg for 'going deeper' events) and are willing to make any commitments that are required.
Bookings are fully refundable up to 7 days in advance. After that we cannot usually offer refunds.
You can also book in person at the Centre, or by sending a cheque payable to West London Buddhist Centre along with your name, email and phone number and the name and date of the event to:
The West London Buddhist Centre,
45a Porchester Rd,
London W2 5DP
Please include your name, email and phone number with your booking.