Sangha Fundraising Event: Meditation Day Retreat for Liam
Sun Apr 22nd 2018
10:30 am
5:00 pm
Booking not required
No charge, donations welcome
You are warmly invited to join us for a meditation day retreat led by Paramananda, including a delicious vegetarian lunch. The day is being held by members and friends of the WLBC sangha as a fundraising event for five-year old Liam, who has partial paralysis of his left side as a result of a stroke at birth, and whose family has strong connections with our sangha.
Paramananda is kindly leading the day, which in recent years has become an enjoyable and inspiring annual event at WLBC, bringing together a friendly gathering of people with a broad range of meditation experience, from seasoned practitioners to those who are new to meditation. The day includes led meditations and a lively Q&A session.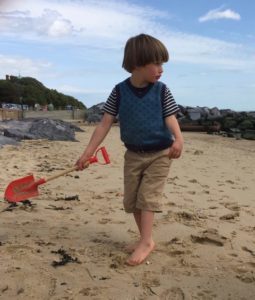 You can read more about Liam here. Paramananda's meditation days have now contributed almost a third of the funding for Liam's physiotherapy, which is making an enormous difference to his life, and for this his parents are immensely grateful. Liam will be with us on the day, especially at lunchtime, so you can meet him in person too.
All welcome, whether or not you know Liam. No need to book, but it would be helpful if you let the organisers know if you are coming so they know how many to cook for, plus any special dietary requirements, as a delicious lunch is provided for everyone as part of the day –
please email Catherine on catherine[at]londonmeditationproject[dot]org. You can make a donation in cash on the day, or online here.