Yoga for Better Sleep: Create Your Best Sleep with Patricia
Fri Mar 16th 2018
7:00 pm
9:00 pm
Booking required
£25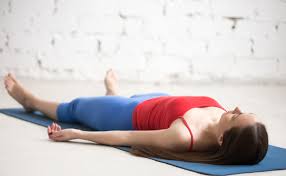 We often hear that 8 hours sleep a night is ideal and that we should go to bed before midnight, but have you ever asked yourself what your body, mind and soul really needs for a good night's sleep?
This workshop is aimed at anyone who can identify with one or more of the below:
•       Is falling asleep or staying asleep challenging?
•       Do you sleep well but feel groggy when you wake up?
•       Do you experience physical, emotional or mental stress?
•       Do you have difficulties concentrating and staying focussed?
•       Do you understand the value of sleep and want better sleep to get more vitality?
What you can expect from our interactive workshop:
•       What happens to the brain and body during a night's sleep
•       How can you improve your environment and routine to create better sleep
•       Learn the Super Sleep Yoga sequence which will prepare you for a good night's sleep
•       Learn breathing exercises to relax (before bedtime) or energise you (throughout the day)
•       Learn a self-massage technique to wake-up and energise your body
•       Enjoy a guided meditation and a long Shavasana
•       Learn about helpful essential oils
•       Learn about natural supplements
•       Learn about foods that support your sleep
•       Take away a sleep log so you can analyse your sleep and adjust your routine where necessary
Booking
Full payment is required to make your booking. Please make sure you have read all the details on this page, and understand any specific commitments required before booking. Payments are non transferable but can be refunded up to 5 working days before the course starts (minus £20 cancellation fee). In the event of the course being cancelled, you will receive a full refund.
Please either click on the 'Book Online' button above, or write a cheque payable to West London Buddhist Centre and send with your booking request to:
The West London Buddhist Centre,
45a Porchester Rd,
London W2 5DP
Please include your name, email and phone number with your booking.