Introduction to Buddhism: new course starts 25 April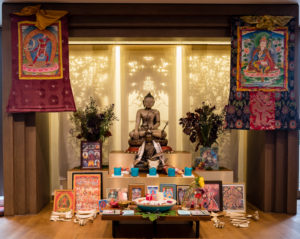 It's a vast and complex tradition, stretching back 2500 years, spanning diverse cultures.  It has more sacred texts than you could read in a lifetime.  It expresses itself in art, in philosophy and psychology, in ritual, and many other ways.
So how can we get a handle on Buddhism – not just in theory, but in practical ways we can put to use in our lives?
The Triratna Buddhist Community, of which WLBC is part, has been actively addressing this question for some fifty years, and our Introduction to Buddhism course gives you an overview of the answer it has evolved – and continues to evolve in response to today's rapid social and cultural change.
If you're interested in what contemporary Buddhism can look like, relevant but rooted in tradition; if you're after the core ideas at the heart of mindfulness and many popular meditation practices; if you want a life of more kindness and awareness, more attuned to beauty – then take a look at the course outline here.