Meditation, Mindfulness and Buddhism for LBTQ Women
Every 2nd Friday of the month
Fri Dec 8th 2017
7:15 pm
9:30 pm
Booking not required
On basis of donation.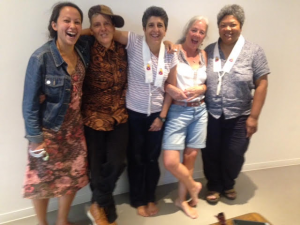 The class is for LBTQ women, trans people and anyone with a fluid gender identity. We aim to create a safe space to meditate and explore our spiritual practice. The class will start with a period of meditation usually followed by some teaching about mindfulness, meditation or Buddhism with plenty of opportunities for discussion and of course tea!  Open to all levels of experience, newcomers welcome.
Wheelchair accessible from street lift and disabled toilet.
Hearing support available on request, if possible let us know in advance.