Events
As well as our drop-in classes and courses, we offer some events at which you can learn about and practise meditation. If you are interested in Buddhism as well as meditation, you can find courses relating to both on our Buddhism page.
For regular friends, we run some classes for those who are experienced in meditation. You can find out details in the Sangha section of the site.

November 2018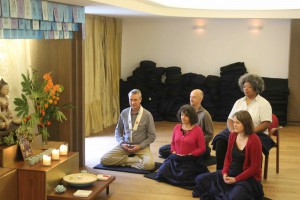 A day for meditators to practise together and share their experience. For people who have learnt to meditate.
Find out more »
December 2018
January 2019
February 2019
March 2019
April 2019
May 2019
June 2019
July 2019
August 2019
September 2019
October 2019
November 2019
December 2019
+ Export Events