Mindfulness for Health Taster Session
Mon Aug 21st 2017
7:00 pm
8:00 pm
Booking not required
No charge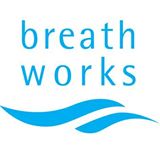 Are you living with Stress, Pain or Illness? Or would you just like to know more about Mindfulness?
Are you living with stress, pain or illness? Or would you just like to know more about mindfulness?
Our taster sessions are a great introduction to the Breathworks approach to mindfulness for pain, illness, stress and wellbeing.  If you're considering doing one of our eight week courses, this is a great way to get a taste of what they offer.  Or if you've done one of our courses before but haven't been in contact for a while, you may want to attend a taster session again to ease your way back in.
We'll look at what mindfulness is and discuss a few common misconceptions. There'll be opportunities to experience some of our meditation practices such as a body awareness and breathing exercises.  By the end of the session you will have something to take away and use in daily life, we can look at next steps including the courses we offer, and books and CDs that can help you further.  There'll be time for a cup of tea or coffee at the end, and if you would like to talk to the teacher in private there will be an opportunity to do this.
Join us and discover the wide-ranging – even life-changing – benefits of mindfulness.
You don't need to book for this event, but to help us get a sense of numbers please let us know if you'd like to come.  You're welcome to arrive up to 15 minutes before the session is due to start, but please arrive by the start time so that we can let you in.