Piano recital for four hands by Alberto Portugheis & Bobby Chen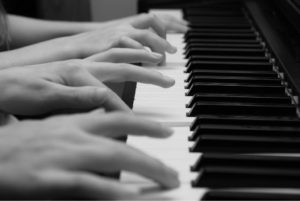 In this latest in WLBC's series of concerts featuring world class professional musicians, coming up on Saturday 9 June at 7pm, acclaimed musician and widely respected peace activist Alberto Portugheis, longstanding friend of WLBC, is joined by award winning Malaysian pianist Bobby Chen in offering a programme ranging from Mozart to John McLeod's 'Three Protest Pieces' (1992).
Full details and programme here.  Alberto's previous concerts have been very popular, so advance booking is recommended.