Restorative Yoga, Grounding Foods and Root Chakra
Fri Apr 28th 2017
7:30 pm
9:30 pm
Booking required
£20/ £15 concs
Centring and grounding ourselves is essential to become more present, attentive and focused when making decisions in life.
This is a prime aspect which must be practiced in your daily lives specially in times of changes.
The food you eat plays a very important part on helping you through this process and having more information about it can contribute to make the right choices for a healthy diet.
Yoga and nutrition help you to realign, recalibrate and restore your mind and body.
This workshop will exercise how you can use these factors to improve your daily yoga practice, support and boost your health and choose an appropriate diet.
The Restorative Yoga session for this event is tailored to help this process.
Listening and honouring your body. Building up trust in yourself.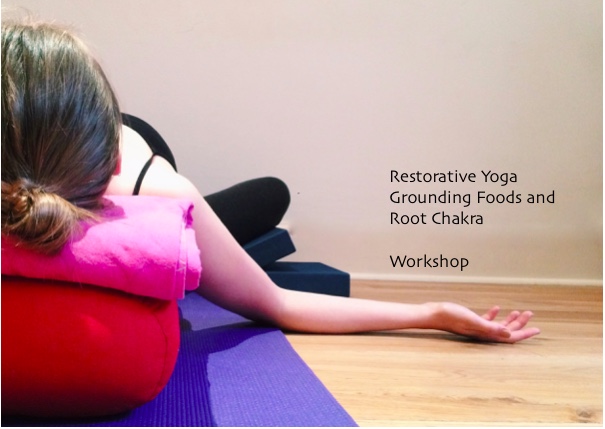 Booking
Full payment is required to make your booking. Please make sure you have read all the details on this page, and understand any specific commitments required before booking. Payments are non transferable but can be refunded up to 5 working days before the course starts (minus £20 cancellation fee). In the event of the course being cancelled, you will receive a full refund.
Please either click on the 'Book Online' button above, or write a cheque payable to West London Buddhist Centre and send with your booking request to:
The West London Buddhist Centre,
45a Porchester Rd,
London W2 5DP
Please include your name, email and phone number with your booking.