Sangha Newsletter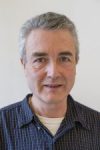 Dear Sangha
In the Soviet Union and China of the 1950s, the government would impose ambitious and unrealistic five year plans on the people. Not to be outdone, the West London Buddhist Centre now has a five year plan as well! I think it's rather more realistic; but it's ambitious, cosmically rather than politically speaking. The plan is to go round the mandala of five archetypal Buddhas, spending a year with each one of them. As always we enter the mandala through the eastern gate, and meet the blue Buddha Akshobhya, and Bodhilila launched the year of Akshobhya on Buddha Day at the beginning of June.
At Tuesday evening Sangha Night, we'll be going into Akshobhya's symbolism, and what it means for our Buddhist practice, in some depth over the next couple of months. This Tuesday, 19 June, Akashadevi will explore the message of Akshobhya's gesture – tapping the earth with his fingertips. The following week, 26 June, I'll do a slideshow on the mysterious implement he holds in his other hand – the vajra, the adamantine lightning bolt that is a match for every obstacle that we face.
The full programme is here, and you can listen to Bodhilila's two introductory talks: Akshobhya and the Language of the Depths, and The Mirror-like Wisdom. The previous week I had given a Buddha Day talk trying to explain the significance of the Enlightenment, and I also gave the talk at the London Buddhist Centre, who have posted a nice video of it here.
Two things to plug: the mid week retreat, also on the theme of 'Touching the Earth', held, suitably enough, at beautiful Vajrasana, where you can contemplate a life-size bronze statue of Akshobhya seated in a pool of water lilies. That is 25-29 June.
And on the Saturday before that, the 23 June, we are celebrating Buddhist Action Month with an afternoon event looking at real cases of Buddhists engaging with world issues, and at 6.30pm the irresistible vegan feast, for which you need to book here. In between the two is the skills auction. Over 20 people have offered to share with you all sorts of skills and interests, and the catalogue should be here soon, meaning you can send in bids in advance, even if you can't attend the actual auction. If you can, do come, we need a big audience for a fun event, Lilamani and I will be auctioneering, it should be great!
Finally, a day of meditation and getting tips for your practice at the monthly meditation club, Sunday 24 June, 10.30am-5pm, this month led by Tarakarunya.
Best wishes
Ratnaprabha