Sangha Newsletter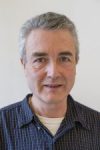 Dear Sangha
You've missed the official Buddha Day full moon (Tuesday), the anniversary of the Buddha's Enlightenment and so of the very start of Buddhism. But don't worry, we are conveniently celebrating the festival this Sunday – you can see the programme here.  Fabian will have his mitra ceremony as part of the puja.
It's likely to be my last West London Buddha Day, as I'm going to move over to the North London Buddhist Centre later this year, to become chair there. It's not as well appointed as West London, but a great location on the Holloway Road, and loads of potential. So though I'll be very sad to see less of many friends at West London, I'm also excited at fresh (Highbury) fields and pastures new after ten years here. That anniversary, and the passing of Jinananda (I originally came to West London to help him out) make it seem a good time for new horizons.
Anyway, that's not for a while, so I'll see you on Sunday at Buddha Day, or at our new Sangha Night series. From next Tuesday (5 June) we'll start exploring all that is connected with the mysterious legendary blue Buddha of the East, Akshobhya. That evening, Bodhilila will introduce Akshobhya and the language of the depths – and on Buddha day, she plans to launch a 'year of Akshobhya'.
Here are recordings of our last anapanasati (breath mindfulness) themes.
First Mindfulness of the Breath In Daily Life by Yashobodhi.  Yashobodhi provides essential and inspiring tips for using mindfulness of the breath to enhance your life and enrich your practice.
Mariangela introduced Mindfulness, Insight and Awakening, a simple but profound presentation.
And Akashadevi led through a reflective session on all sixteen stages of the sutta:
Finally this is my talk on the Buddha's Enlightenment given on this week's full moon at Sangha night, The Star of Healing.
Best wishes
Ratnaprabha