Sangha Newsletter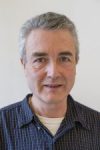 Dear Sangha
Next Tuesday evening, the end of mindfulness… 22 May is our last in the Sangha Night series inspired by the Buddha's teaching on breath mindfulness, the Anapanasati Sutta. Yashobodhi will be giving some invaluable tips on using breath-mindfulness in daily life.
​Tuesday 29 May is the full moon of Vaishaka, the night the Buddha gained Enlightenment so long ago, so the biggest date in the Buddhist calendar. We'll celebrate the festival, Buddha Day, on Sunday 3 June, but on the Tuesday I will give a talk, The Star of Healing, on what happened that night under the Bodhi Tree. What's the connection with the planet Venus and the female Buddha Tara?
The Buddha Day festival on Sunday 3 June sees Bodhilila, our chair, launch the Year of Akshobhya. Akshobhya is the mythic deep blue Buddha of the Eastern Realm, holding a lightning bolt in his lap, supported by elephants. And we'll continue exploring associations with the blue Buddha on future Sangha nights.
Finally, it would be lovely to see you on my course The Mind:  Understand it, change it!, based on my most recent book, 'Finding the Mind' (authored under my non-Buddhist name, Robin Cooper. Wednesday evenings, starting 13 June.
​Best wishes
Ratnaprabha