Sangha Newsletter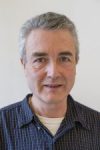 Dear Sangha
This newsletter is intended for people who feel a definite connection with the West London Buddhist Centre – in fact who are part of our sangha, to use the Buddhist term.
But although we are one sangha, there's so much going on here that it's easy to slot into your own niche, like the Saturday morning classes, and so miss meeting people who are attending other events.
​Probably the best way to get to know the wider sangha is to attend a retreat – and we have two retreats coming up in June. Sangha Night on Tuesdays is also intended as an event to bring people together around a Buddhist theme. But you could also consider tasting one of the regular classes you haven't been to before. Each has its own flavour, its own leaders, and generally a friendly group of practitioners builds up who attend whenever they can.
If you need the full details have a look at the website, but these are some of the classes I'm thinking of:
Sundays: the monthly Meditation Club (led by Paramananda when he's not off on retreat elsewhere).
Monday to Friday mornings: Morning Meditation, the regulars' early morning sit at 7.25am.
Tuesdays: Sangha Night with a big team.
Wednesdays: Weekly Lunchtime Drop-in Buddhism at 1.10pm, with Ratnaprabha & Dhammagita.
Thursdays: Meditation Space at 7pm, normally led by Abhayadevi or Paramananda.
Fridays: Practice Night with meditation and puja, normally led by Tarakarunya.
Saturdays: Buddhism in the City at 10.30am, normally led by Yashobodhi and Akashadevi.​
​At Sangha Night next Tuesday, we continue with our theme of the Buddha's teachings on using the breath for mindfulness practice, by seeing how the breath can be an insight or wisdom practice. Mariangela, a long-standing meditator who is also a mindfulness teacher here (and who also does a wonderful job looking after the bookshop!) will talk on Mindfulness, Insight and Awakening. Come along at 7pm – we just ask that you're you're already familiar with the basic meditation practices we teach at the Centre.
Best wishes
Ratnaprabha