Sangha Newsletter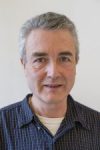 Dear Sangha
'The great instrument of moral good is the imagination'
Percy Bysshe Shelley, A Defence of Poetry (1821)
The West London Buddhist Centre is getting a reputation for specialising in exciting arts and cultural events. This Saturday's Film Club meeting is an immediate example: as well as the film itself (Everything is Illuminated) the evening includes a musical element and gastronomic delicacies associated with the Eastern European theme.  But for a broader perspective on the arts and Buddhist practice, we have a special guest speaker at Sangha Night on Tuesday week, 1 May: Dharmavadana, the poetry editor of Urthona, the long-running, groundbreaking, glossy Buddhist arts magazine.
Dharmavadana will introduce the magazine and explore how the imagination might work in our lives, however far we take our involvement with the arts.
His talk is entitled 'The Spirit of the Imagination', and he writes: "Contact with the arts is one of the 'six emphases' of the Triratna Buddhist Community, valued for the support they can give to the spiritual life, and Triratna produces a yearly journal devoted to all aspects of them from a Buddhist perspective: Urthona. But how can the arts, in practice, really help us grow spiritually? Like Shelley, William Blake greatly valued the imagination: in his visionary world 'Urthona' was the name he gave to the Spirit of the Imagination; and it is this faculty that lies behind anything the arts can do for us."
Meanwhile, next Tuesday, 24 April, we continue with our theme on Sangha Night of the Buddha's early and fundamental teaching on practising mindfulness using the breath. Akashadevi will look at the use of the breath to dwell in awareness of the mind, cultivating insight and higher states. Her title is: 'Absorption in the Breath as a way to Liberating the Mind'.
Finally, I'd like to recommend Paramananda's meditation day retreat this Sunday (22nd), which is a fundraiser for five-year old Liam, who has partial paralysis of his left side as a result of a stroke at birth, and whose family has strong connections with our sangha. You don't need to book, but please let the organisers know (email catherine[at]londonmeditationproject[dot]org) if you're coming, because the day includes a delicious home-cooked vegetarian lunch and they need to know how many people to cook for.
Best wishes
Ratnaprabha