Saturday 8 September: Open Day – and party night!
What are you looking for at a Buddhist Centre?  Peace and simplicity?  Or energy, creativity and conviviality?  Either way, you'll be interested in what's happening here on Saturday 8 September.
Our Open Day, running 10am-5pm, offers free taster sessions of many of our regular activities throughout the day.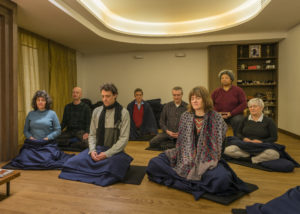 Join us to try out periods of meditation and quiet, to settle into a richer, more vivid way of experiencing life;
for informed, engaged exploration with others of what matters most to you and in the world around you;
or to explore gently guided physical practices, like yoga and qigong, so as to cultivate mindfulness and support your health and wellbeing.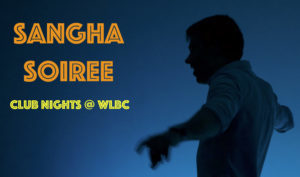 Then from 6pm, it's party night.  At our 'Sangha Soiree' that evening, there'll be musical performances in various genres from members of our 'sangha' (community), food, drinks (non-alcoholic) and – if you want it – full-on dancing.  These are friendly, informal events, and everyone's welcome.
All our activities at WLBC are about supporting people to working with their own minds to reduce suffering, and create real happiness, for themselves and others, based on the Buddha's teachings.  But there are many ways to go about it, from sitting in silence to dancing, and everything in between!