This Sunday – New mitras ceremonies at the Padmasambhava Day festival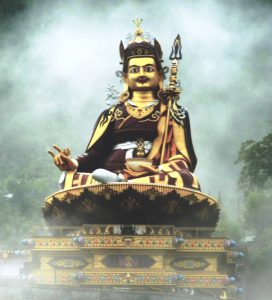 Padmasambhava is one of the greatest Dharma teachers of all time, establishing Buddhism in Tibet over 1000 years ago. But he's also seen as a powerful symbol of transformation, and a living source of creative energy the service of others – among many other things.
This Sunday (24 September) sees a festival day at the Centre to contemplate and celebrate the many facets of the "great guru" through readings, meditation and ritual.  Full details.  As part of the festival, there will also be ceremonies to welcome four people as new mitras, or friends, of the Triratna Buddhist Community at WLBC.