Marina Wallace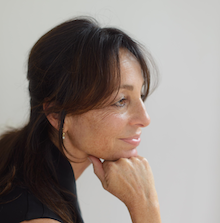 Marina is a long-time yoga practitioner and a graduate of Yogacampus, London with over 25 years professional experience in teaching and researching at University level, and working as an art curator.
Marina started practicing yoga at the Iyengar Institute in Maida Vale. Whilst working as a University Professor for many years she trained as a Yoga Teacher at Yogacampus, taking on teaching Hatha Yoga.
Marina aims to combine the practice of Hatha yoga and meditation with the acquisition of personal insights to help with life's challenges. She infuses her teaching with elements useful for acquiring skills directed at conflict resolution, changing the perception of obstacles and other fundamental concepts, such as detachment/attachment, judgment/acceptance, all crucial to our inner balance and well-being, often ignored in our daily lives.