Prajnadevi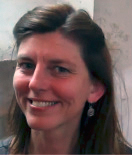 Prajnadevi is a registered acupuncturist and shiatsu practitioner with more than 20 years clinical experience. She currently practises at the West London Buddhist Centre on Thursdays.
Traditional Chinese Medicine addresses the whole person. Its strength lies in finding the underlying pattern that causes your symptoms. No two people are the same, even with the same complaint.The underlying cause may differ. I aim to diagnose your particular pattern and design a treatment that works for you.
Acupuncture for asthma, chronic or acute back pain, frozen shoulder, knee problems, headaches and migraines, pain relief, low energy levels. Anxiety and stress related symptoms.
Women's health: menopausal symptoms, painful/ irregular menstruation, fertility support and IVF.
Shiatsu helps with muscular tension, pain and stiffness, joint problems, stiff neck and back, feeling out of touch with yourself, stress related symptoms.
Acupuncture and shiatsu have their roots in the same Chinese meridian system and form a powerful combination in treatment: the precision and subtlety of acupuncture and the hands-on intuitive approach of shiatsu.