Weekend sangha retreat: In the seen only the seen
Fri Sep 29th 2017
Oct 1st 2017
7:00 pm
3:30 pm
Booking required
Full waged £180 / Part waged £140 / Unwaged £100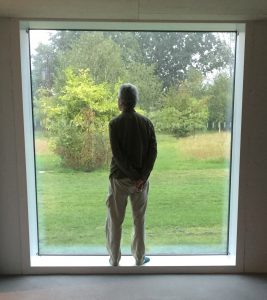 Join us for a weekend retreat with the WLBC sangha in the award winning retreat centre Vajrasana in Suffolk.
There will be a spacious programme of meditation, reflection and ritual. Our theme is the Buddha's precious advice to Bahiya, 'In the seen only the seen'.  This comes down to training ourselves to go back again and again to raw data coming in through our senses.  There will plenty of opportunity for that on this retreat. Come along to learn more.
Open to all.
Booking
Full payment is required to make your booking. Please make sure you have read all the details on this page, and understand any specific commitments required before booking. Payments are non transferable but can be refunded up to 5 working days before the course starts (minus £20 cancellation fee). In the event of the course being cancelled, you will receive a full refund.
Please either click on the 'Book Online' button above, or write a cheque payable to West London Buddhist Centre and send with your booking request to:
The West London Buddhist Centre,
45a Porchester Rd,
London W2 5DP
Please include your name, email and phone number with your booking.