West London Spring Retreat: Zen Mind, Beginner's Mind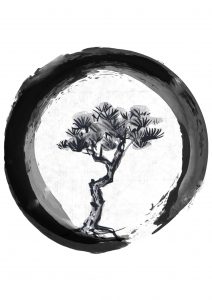 Nothing outside yourself can cause any trouble. You yourself make the waves in your mind. If you leave your mind as it is, it will become calm.      – Shunryu Suzuki
In the peace and beauty of the spring countryside at the Redfield Centre in Buckinghamshire, five days to allow our minds to broaden and deepen in stillness, simplicity and contentment.  To help us cultivate the receptivity and creativity of "beginner's mind", we will take up a pattern of daily practice in the Zen style: just sitting alternating with mindful walking and bowing, a simple daily life in harmonious community, and a chance to explore the Zen arts of tea ceremony and calligraphy – all supported by readings from Soto Zen master Shunryo Suzuki.  The retreat will include periods of silence, including a whole day of silent practice.  There will also be opportunities for one-to-one meditation reviews.
Open to anyone who is comfortable doing the Mindfulness of Breathing and Metta Bhavana practices for at least 40 minutes unled. 
Make the most of the bank holiday week!  There are only 15 places available on this retreat, so book now if you'd like to join us.
There is a weekend retreat for men mitras immediately following this one, for which men mitras are welcome to stay on.
Booking required
Full Waged £250
Concessions £195
20% discount for those staying on for the men's weekend retreat immediately following.
If you want to come on the retreat and  cannot afford it please do get in touch with us