Creative mindful movement
Sat Dec 7th 2019
2:00 pm
5:30 pm
Booking required
£30 Full waged / £22 Part waged / £15 Unwaged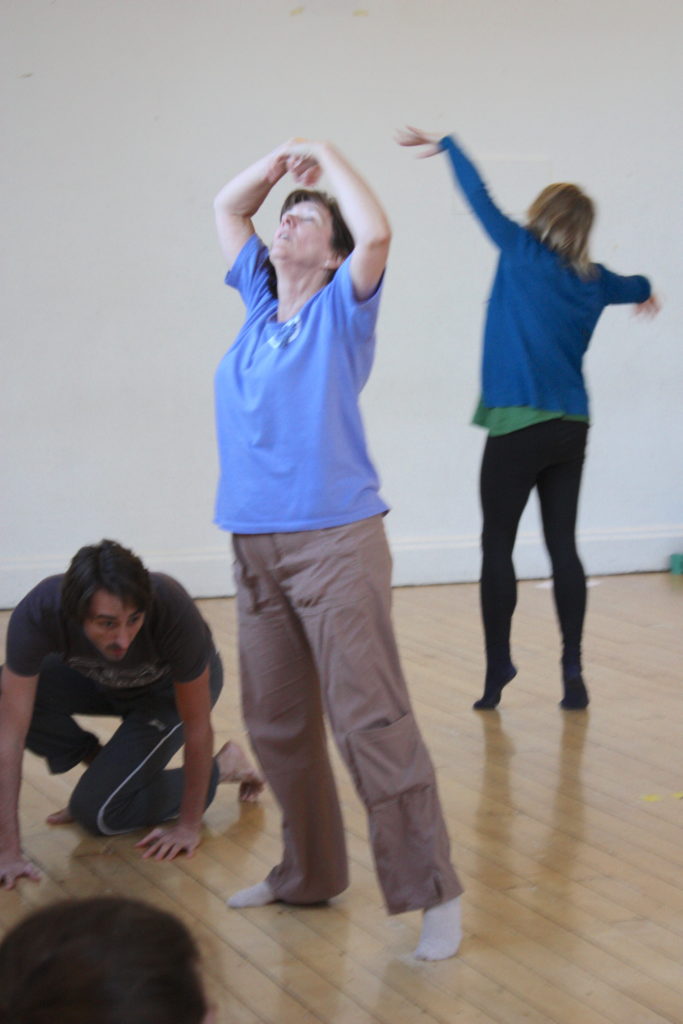 In this half-day workshop we explore principles of creative, mindful embodiment, using carefully guided free movement, drawing and/or writing, and meditation, supported at times with music and poetry. Finding our way easefully and playfully into movement, in an atmosphere of mutual support and collaboration, we let sensation and imagination guide us towards a deeper understanding of what it is to be a fully embodied human being.
The theme for this particular workshop, which is part of a series, is an exploration around the question:
What comes of nothing? – read more.
This kind of movement work has benefits and applications in many areas including:
– personal wellbeing and healing (though this isn't a therapeutic group);
– spiritual practice, including Buddhist practice and meditation (though this isn't a Buddhist class and you don't have to be a Buddhist to participate);
– creative process and practice including (though not only) performance; and
– mindfulness and wellbeing in daily life.
The workshops are all open to everyone – you don't need experience of movement or meditation to attend. If you'd like to know more, feel free to contact Alex at alex[at]westlondonbuddhistcentre.com
Read Alex's blogpost relating to these classes.
Alex Crowe
Alex Crowe is a mover, performer and performance maker. He is also an active participant in the WLBC sangha (community), and several of his recent performances have been made for and performed in the WLBC's main shrine room. Key sources of his practice include the work of Javanese movement artist Suprapto Suryodarmo and Skinner Releasing Technique, of which he has been a certified teacher since. He holds an MA in Performance Making from Goldsmiths College, and has taught movement, improvisation and performance in a range of both Higher Education and community settings.
Booking
The easiest way to book is online - just click the button below.
Please make sure you have read all the details of the event, have made sure you are eligible to attend (eg for 'going deeper' events) and are willing to make any commitments that are required.
Bookings are fully refundable up to 7 days in advance. After that we cannot usually offer refunds.
You can also book in person at the Centre, or by sending a cheque payable to West London Buddhist Centre along with your name, email and phone number and the name and date of the event to:
The West London Buddhist Centre,
45a Porchester Rd,
London W2 5DP
Please include your name, email and phone number with your booking.