Drawing Yoga from Life
Fri Jan 18th 2019
7:00 pm
9:00 pm
Booking required
£20 Full waged / £15 Concessions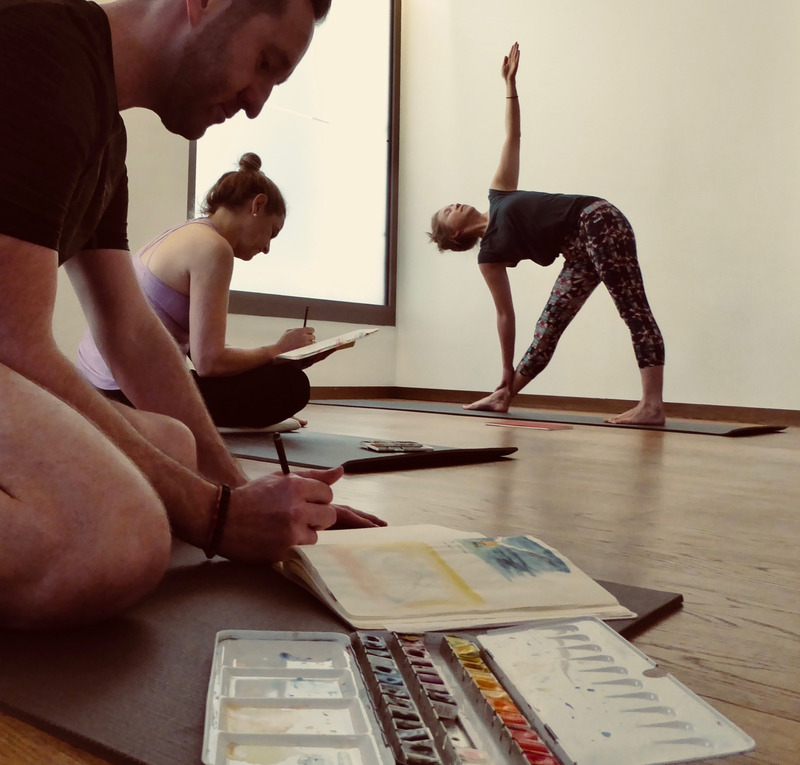 Life drawing and yoga are both forms of meditation which use physical form as a point for centring the mind and bringing about one pointedness observation.  In this two hour work shop you will experience a short yoga asana sequence which will help to prepare both body and mind to being fully present and to being in the creative state of flow. The life drawing part of the workshop will then start after the asana sequence, where a fully clothed yoga student will hold an asana (a yoga pose) for you to observe, contemplate and express as you see it onto paper.
No previous expeience of drawing is needed, just a curious and open mind to try something new.
Please bring with you
A sketchbook , Pencils, sharpeners and erasers
Optional: Ink pens,Portable watercolour box with brushes, watercolour pencils (no charcoal sticks and no paints).
Booking
The easiest way to book is online - just click the button below.
Please make sure you have read all the details of the event, have made sure you are eligible to attend (eg for 'going deeper' events) and are willing to make any commitments that are required.
Bookings are fully refundable up to 7 days in advance. After that we cannot usually offer refunds.
You can also book in person at the Centre, or by sending a cheque payable to West London Buddhist Centre along with your name, email and phone number and the name and date of the event to:
The West London Buddhist Centre,
45a Porchester Rd,
London W2 5DP
Please include your name, email and phone number with your booking.