Precious Jewel Gala Night: Performances from Padmamati, Jonathan Cohen and others
Fri Mar 12th 2021
7:00 pm
9:30 pm
Booking not required
Donations in support of The Precious Jewel Appeal
Everybody is welcome to our Gala Night with performances to celebrate the close of our Precious Jewel Appeal in support of the Centre. There will be storytelling from Padmamati (Stephen Coates), music from Jonathan Cohen, a reading of poetic extracts from the writings of Jinananda, plus songs from Sophie Crocker, guitar music from Sahananda, traditional Irish storytelling from Ratnadeva – and a musical mantra from Ratnadeva and Amitajyoti.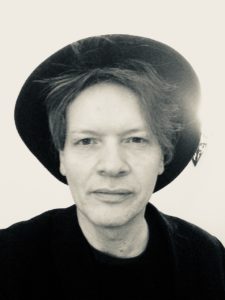 Padmamati (Stephen Coates) is a storyteller, musician, art producer and broadcaster. He was Ordained into the Triratna Buddhist Order in 1999 and co-hosts Death Conversation Cafes at the West London Buddhist Centre. He is a Capricorn. One of our special guests, he will be telling us the history of the Hermit of Grubb Street.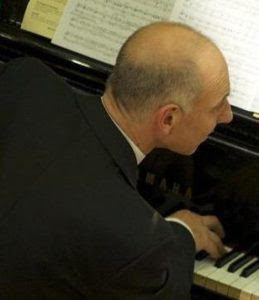 Jonathan Cohen (Piano, Vocal) will be performing original songs from his Time Loves Changes Octet CD 'Life Cycles'. He is a Musician, Composer, Writer and Music Therapist and leads the Jazz and World Music ensemble Time Loves Changes. Jonathan has composing/performing commissions from the TS Eliot Festival, Hospital Arts, Royal College of Music, Royal Opera House, Westminster City Council, Instant Classics Theatre. He wrote the television play 'The Compartment' (BBC1) starring Dora Bryan and Michael Gough, and appeared with Eric Morecambe and Ernie Wise ('It's Childsplay' BBC1). He is also a professional Music Therapist in the NHS.
Follow the links for more information on his work:
https://www.youtube.com/channel/UCG3fPNo7SfK8saH42nQnHiw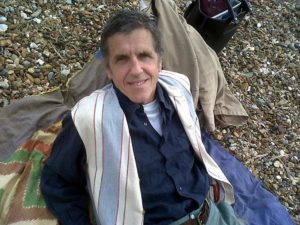 Jinananda was a greatly loved teacher at the West London Buddhist Centre, its outreach group at Ealing and elsewhere. His early death in December 2017 was a huge loss to the Centre and took away a friendship of immense value to countless people. Among his wide-ranging achievements he was a highly accomplished writer who left behind him astonishing works in a wide variety of forms, including Warrior of Peace: A Life of the Buddha, Meditating: A Buddhist View, a translation of Sophocles's Oedipus the King and a deeply moving blog that he kept in his last months. His wife Claudia will treat us to some poetic gems from his works.
Plus…
The evening will finish with an invitation to dance from DJ Akashamitra. Dharmavadana, Jo Shaw, Patricia Gandey and Prajnanita will be your comperes and hosts.
Donations
This is the final fundraiser for the Precious Jewel Appeal to help the Centre through the Covid pandemic. We're over halfway to our target – can we reach the full £50,000? Please give what you can – thank you so much, your support means a lot to us.