Words and Music: Jane Austen & Colette – Two Daughters of Music
Sat Nov 30th 2019
7:00 pm
10:00 pm
Booking required
£15 Full waged / £12 Part waged / £8 Unwaged Our arts events can sell out - advance booking highly recommended.
Devised by Robert White with Katharine Dain (soprano), Nancy Crane (reader) and Maggie Cole (piano)
"A phrase of music or of language is born of the same evasive and immortal couple: sound and rhythm. To write instead of to compose is to follow the same quest…. with smaller recompense." – Colette
Jane Austen (1775-1817) and Colette (1873-1954) had a supreme ability to describe the intricacies of love and the world immediately around them, and were two of the greatest stylists in their respective languages. This programme shows just how central music was to their lives and art. It offers the music so intimately associated with them – Haydn, Gluck, Storace and Ravel, Debussy and Poulenc – alongside their distinctive and colourful writings.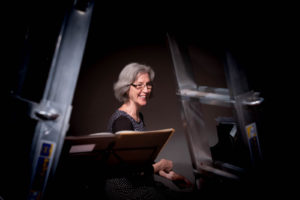 Maggie Cole enjoys an international musical career playing and recording on harpsichord, fortepiano and modern piano. In England, she is best known through numerous recitals on BBC Radio 3 and appearances at leading British festivals. Abroad, she has performed in venues from Seattle to Moscow, and from Finland to India. In addition to a busy solo career, she enjoys duo partnerships with Michael Chance counter tenor, Nancy Argenta and Julia Gooding sopranos, Philippa Davies flute, Steven Isserlis cello and Catherine Mackintosh violin. She also performs regularly with Trio Goya, the Nash Ensemble, the Britten Sinfonia and her Cambridge USA – based group, The Sarasa Chamber Ensemble. With Sarasa she has been able to extend her love of teaching to the development of a program which brings music, improvisation and poetry into facilities for youth offenders. Maggie is professor of fortepiano at Guildhall School of Music and Drama and teaches early keyboards at Dartington International Summer School.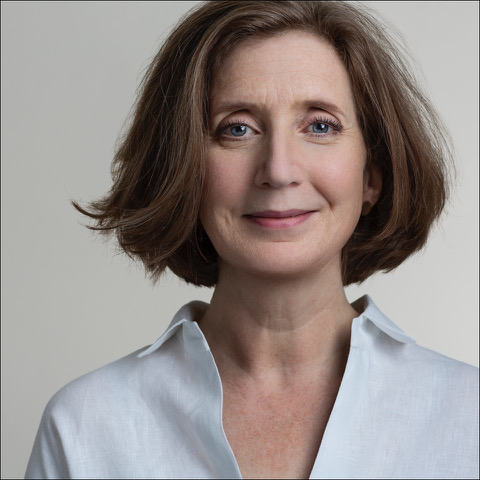 Nancy Crane is an American actress living in London. Her theatre work includes Olivier Award winning productions of Summer and Smoke and Chimerica, and the current Pulitzer Prize finalist Dance Nation. She was also in the original production of Angels in America at the National Theatre.
Recent TV work includes the forthcoming Avenue 5, as well as Dark Earth Rising and Patrick Melrose and her film work includes The Current War, The Dark Knight and The Machinist. She has been in many radio dramas for the BBC, and has read Book at Bedtime, Book of the Week and the National Short Story Awards.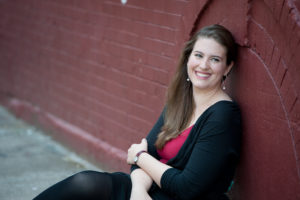 A musician of unusual intelligence and fearlessness, Katharine Dain is becoming particularly known for her work in 20th- and 21st-century repertoire. In 2020 she will be the featured soloist with the NSO in a touring program of Wagner, Stravinsky, and a newly-commissioned piece written for her by young Dutch composer Rick van Veldhuizen. She has co-founded several chamber groups including Damask Vocal Quartet, whose first album of works by Brahms and contemporaries, O schöne Nacht, garnered universal acclaim in the press and won the French award the Choc de Classica.
Booking
The easiest way to book is online - just click the button below.
Please make sure you have read all the details of the event, have made sure you are eligible to attend (eg for 'going deeper' events) and are willing to make any commitments that are required.
Bookings are fully refundable up to 7 days in advance. After that we cannot usually offer refunds.
You can also book in person at the Centre, or by sending a cheque payable to West London Buddhist Centre along with your name, email and phone number and the name and date of the event to:
The West London Buddhist Centre,
45a Porchester Rd,
London W2 5DP
Please include your name, email and phone number with your booking.