Mindful Yoga
Mondays and Thursdays
11:00 am
12:30 pm
Booking not required
£12 per session/ £10 concessions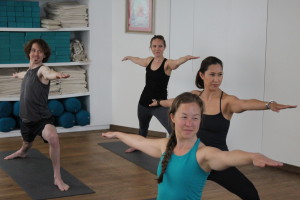 This is a deeply relaxing yoga class, with mindfulness of body, breath and movement threaded throughout.  
If you ever feel anxious, nervous, over-busy, stressed and tight in the body, this class will help you to breathe more deeply, settle your mind, find more ease in your body, and relax.
Each class will include breathing exercises, yoga postures and mindful movement, ending each time with a generous period of guided relaxation and rest.
This class is suitable for all levels – you do not need to be fit or flexible to take part, and absolute beginners are very welcome.