Daniel Saccoccio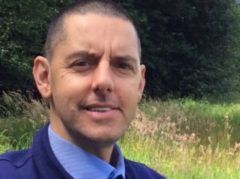 Life can change in an instance and it did for me. I discovered therapy later in life, after a professional disaster. I was a 45 year old father and husband,  I owned a restaurant in West London and I was making a good living. Then, I lost it all, everything, the restaurant, my house and then because of the stress my marriage.
Overwhelmed, I went to see a therapist and I was relieved that he too had lived and experienced life's struggles and could understand how difficult it can be when life runs aground- suddenly .  He like me was a self-made man and he inspired me to become a therapist.  I hope that I can offer this bigger perspective as a therapist now.
I am a fully qualified, Therapist  (BA Hons) . Alongside my Private Practice, I am employed by the charity Relate as a relationship counsellor.
Website: https://dansaccocciotherapy.co.uk/