Vinyasa Flow
Monday- Friday 1pm- 2pm & Thursdays 6.30pm-7.45pm
Booking not Required
Mon- Fri: £10 per session; £8 concessions
Thurs: £12 per session; £10 concessions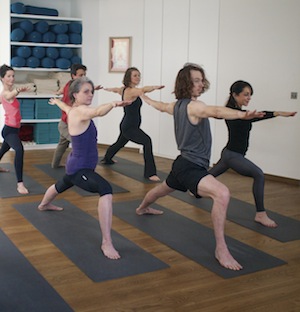 Join us for an energising and active class to feel both invigorated and relaxed.  Moving and flowing with the breath, we will explore postures which build strength, develop balance, and increase flexibility, finishing up with a period of relaxation and guided meditation practice.
This class is open to all levels – absolute beginners of yoga and meditation are very welcome.
Vinyasa Flow explores a range of yoga postures within the context of mindfulness and poses run together like a dance. This fluidity between sequences helps cultivate a balance of strength and flexibility throughout the entire body.