Not just about silence…
Ever wondered why there's a grand piano in the WLBC reception area? Bodhilila (Centre Chair) shares what it means to her personally, and how it embodies a particular vision for the Centre – and for the spiritual life.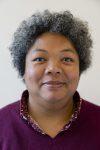 Dear friends
People sometimes ask me, 'Why is there a grand piano in the reception area? The piano arrived shortly after we moved into our lovely new building and in some ways it's become just part of the furniture, tucked away in its alcove. I guess it's not something people expect to find in a Buddhist centre. Yet its presence means a lot to me, both personally and as part of a shared vision for the West London Buddhist Centre – a vision of a place where, alongside our core activities of teaching and exploring meditation and the Dharma, people have the opportunity to experience and engage in art activities as part of their spiritual journey. I love it whenever we wheel the piano centre stage for one of our concerts, and the Centre is filled with the sound of music. And I love the fact that so far we have attracted many world class musicians to perform at the Centre – so much live music played so beautifully.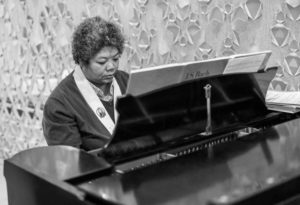 Long before I was a Buddhist, from my early childhood onwards, it was through a love of nature and various kinds of art that I contacted my spiritual side. In those days I didn't think of it in those terms, I just found myself deeply moved by the perfection of a simple clay pot, or taken somewhere beyond my everyday experience in reading a novel or a comic, or transfixed by the truth captured in a painting or poem. And above all, music would allow me to access all those unexpressed emotions, take me beyond myself to an experience of interconnectedness, a communion with another level of reality. Later I would come to see these as 'peak experiences' and I was surprised to find myself having similar experiences when I first started to meditate. Much later, when I came across descriptions of the absorbed meditative states of the dhyanas, there was a sense of excited recognition of those mysterious, mystical experiences that I'd never been able to share.
But getting back to the piano… Actually it isn't a grand piano, it's a baby grand, a Steinway baby grand to be precise, which belonged to my family and now belongs to me. I learned to play on it (and as a child also spent a lot of time sitting underneath it, using it as a kind of den). I've always enjoyed playing the piano, probably because I know I'm not a pianist and so don't have unrealistic expectations of my playing. So, when nobody is meditating at the Centre, I sometimes take time out to play the piano, which always puts me in a more positive mental state. One of the things that has surprised me is how many of the Centre team and sangha also play piano, and it's always a pleasure when someone else comes to play on it.
However, I didn't suggest we give the piano a home just so that I could occasionally have a go on it. Previously I was responsible for programming activities at the Centre, and I knew that I wanted to include the arts in some way, particularly as within the Triratna Buddhist Community there is a strong emphasis on the value of the arts in spiritual practice. Whether appreciating the art of others, or performing or creating art ourselves, there is an acknowledgement that art can be of spiritual benefit. That was something I found very encouraging when I got involved in the Triratna sangha – by then I'd been working for many years as a professional viola player, and it was so helpful to be able to integrate my life as a musician into my life as a Dharma practitioner. According to Sangharakshita, the arts can help us to cultivate compassion and wisdom through encouraging greater spiritual receptivity, cultivating deeper understanding and insight, and increasing our empathy and compassion for others. And at times they can lead to an expansion of consciousness which helps us to loosen the fetters of egoism.
Before I came to the West London Buddhist Centre, I was based at the London Buddhist Centre in East London. I was very impressed by 'Poetry East' which Maitreyabandhu set up, inviting leading contemporary poets to come and read at the Buddhist Centre. It introduced many of the sangha to poetry, giving them opportunities to be challenged and moved by those poems, and also attracted poetry lovers to the Buddhist Centre where they encountered meditation for the first time. I wanted to set up a musical equivalent at our centre, drawing on my experience and connections as a classical musician to establish a series of concerts where people could hear live music performed by fine musicians. When I pitched the idea of having a piano at the Centre I knew that if we had a good quality piano it would be possible to attract professional musicians to come and give concerts on it. However, I still can't quite believe that world famous pianists like Alberto Portugheis, Bobby Chen and Maggie Cole have performed at the West London Buddhist Centre.
Many other musicians have come to give recitals in partnership with pianists, for example the flute and piano recital by Clara Novakova and Amalamati, or the bassoon and piano recital by Ursula Leveaux and Simon Marlow earlier this year. Just saying we have a Steinway piano makes it possible to attract professional musicians (though sometimes they still want to check out the piano before agreeing to perform!).
Of course not all our concerts include the piano – we've also had wonderful recitals given by the Boscobel Quartet and Caroline Dearnley and friends in our main shrine room. Friendship has been a theme in all our concerts: often I'll approach a particular artist and they will ask their friends to perform with them. Many of the musicians have been friends of mine, and it was through his friendship with sangha member Pascual that I was able to invite Alberto Portugheis to give the very first of our classical concerts.
Ratnadhya (a friend from the Triratna Buddhist Order) will return on 11 August with 'Schubert the Wanderer', another of his unique dramas where he both acts the role of a composer and plays their music live as part of the action. Jacquelyn Hynes will be giving a concert of Irish traditional music (our first folk concert!) on 1 September. She is a friend of Manju, one of the sangha members who runs our monthly Film Club. On 6 October, Maggie Cole will give her fourth concert, this time a solo harpsichord recital. Jonathan Cohen (another sangha friend involved in the Film Club) will return with his Time Loves Changes jazz ensemble for a concert on 3 November.
Some of you will have come to the piano recital for four hands last month given by Alberto and his friend Bobby Chen. It was a wonderful evening, a rare opportunity to hear two international concert pianists perform, and such a pleasure to see how much they enjoyed playing with each other. Bobby performed some terrific contemporary music composed by his friend, John McLeod CBE, who came along to the concert. Another friend drew a sketch of Alberto and Bobby during the concert. For me it was the embodiment of everything I'd dreamed of when I first started putting on concerts at the Centre.
This is summed up perfectly by Sophie from our sangha who also gives the best possible answer to the question, 'Why is there a piano in the Buddhist Centre?':
Thank you to the team who put on the Saturday night concert. It was so well attended and looking at the crowd, it attracted a fairly diverse group of sangha from this Centre, from other parts of London, young, old, music experts and novices. The music was exquisite, but what struck me on the night was an atmosphere of potential in the air. The vitality of the Centre is not always felt day to day, but it felt very tangible, full of possibility that night. The values of art, community, and beauty erupted into being under one leaky Dharma roof on Saturday – and you just by being part of the Centre team have all been conditions in that. Thank you for sharing the vision.
With metta
Bodhilila