Karen Liebenguth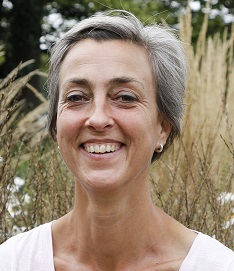 Karen is an accredited Mindfulness teacher. She has trained with Breathworks and teaches eight-week Mindfulness for Health and Mindfulness for Stress courses.
She has been practising mindfulness and mindfulness meditation for nine years and feels passionate about helping others experience the benefits of a mindfulness practice.
Karen is also a qualified life coach, a certified Myers Briggs Personality Type (MBTI) facilitator and Focusing practitioner. She set up her own practice, Green Space Coaching & Mindfulness, in 2008 and has been offering coaching to private and organisational clients to foster personal development and wellbeing. Karen specialises in 'coaching while walking' in London's parks and green space because she believes that it is in nature where insight, change and creativity can happen most naturally.
In more recent years she has been developing and offering tailored mindfulness workshops and courses for the workplace to help employees better deal with stress and anxiety.
Karen is a member of the UK Association for Coaching and Breathworks – Mindfulness UK.