Bodhilila's Blog
The City Retreat starts next Wednesday! Somehow that shocks me, even though the date has been in my diary all year. In my mind it's always been somewhere in the distance, right at the end of the year. And now the year has almost ended and I'm trying to finish off overdue tasks while getting excited about plans for next year. Trying to maintain some equanimity in the midst of the frenetic activity all around.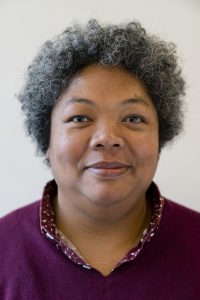 I've always loved that at the West London Buddhist Centre rather than go off somewhere in the countryside for a residential retreat we run a retreat at the centre. Kamalashila and Yashobodhi pioneered running City retreats many years ago and we've experimented with different formats over the years. I think last year we finally nailed it, opting to run a full programme every day and evening just as there is on a residential retreat, complete with an optional work period. 
A morning of meditation practice with a silent tea break, then talks, workshops, discussion and more meditation in the afternoon and a more reflective exploration of the teachings in the evening ending with chanting or a ritual. The main differences are that people go home each night, we don't do early morning meditations or share breakfast and people can come to as much or as little of the retreat as they wish. 
I did wonder if this might be disruptive or make the retreat feel like an extended drop-in class but my experience last year was that because some people came to all or most of the events there was a sense of continuity and depth and feedback from those who came was that it felt like being on a 'real' retreat. And like on a residential retreat there was a sense of coming together to form a community through shared practice, doing jobs together and hanging out over cups of tea and at mealtimes. It's such a particular time of year and I really value the opportunity to connect with others in such a meaningful way and to have a calm and quiet space available during the holiday period.
Maybe I'm jaded by too many dysfunctional family dinners and the excruciating workplace parties where I tried to fit in while longing to be anywhere else. The relentless Christmas carols and pop songs playing everywhere are a form of dhukka to me because as a musician if there's music playing in the background I can't stop listening to it. It's become quite a practice for me, an opportunity to work with my reactivity and my vedana response, noticing whether I find a particular song pleasant or unpleasant. I've learned that, corny as it is, I have a soft spot for, 'White Christmas' (Bing Crosby sings it so beautifully) and I prefer gloomy carols like, 'In the Bleak Midwinter'.
If you're free anytime from 25 December to 1 January do join us. Paramananda and Sudurjaya will be leading most of the morning meditations with Prajnanita, Sudurjaya and me leading the rest of the retreat. It will include a special evening on 28 December, 'Remembering our Teachers' focusing on Jinananda, Sangharakshita and Ratnasuri a senior woman order member who died this year. The theme is building the Buddhaland and we will be exploring the 4 means the Buddha suggested for creating unity and community within the sangha. Hope to see you on the retreat,
With metta,
Bodhilila