Buddhism in the City Online
Sat Mar 18th 2023
10:30 am
12:30 pm
Booking not required
By donation
Zoom meeting link
The class will cover a range of topics focused on practising the Dharma in the modern urban setting and is aimed at people who already meditate and have a basic knowledge of Buddhism. Yashobodhi is inviting people to email her on yb@yashobodhi.org if they have suggestions for themes.
You do not need to install the Zoom app or programme on your device in order to join the Buddhism in the City Online class.
For regulars and those who have learnt to meditate.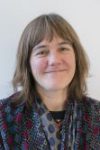 Yashobodhi