People of Colour Day Retreat
Sun Dec 3rd 2023
10:30 am
5:00 pm
Booking required
Pricing for this day retreat is £45/£25/£15/ £5. Please get in touch if you can't afford info@westlondonbuddhistcentre.com
"Sitting still is a way of falling in love with the world and
everything in it"
                    Pico Iyer
When we connect with our breath, we find space to calm our minds and open our hearts. Opening with curiosity, joy and contentment, meditation can help us to feel more grounded, connected, and happy.
Join us for our Day Retreat for People of Colour in the heart of West London.
Whether you've meditated before or it's your first time, our People of Colour Day Retreats provide a unique opportunity to connect with others, create a sense of community and discover your own path towards freedom. There will be introductions to meditation, guided sessions and periods to connect and share with others. There will also be plenty of opportunities to seek advice and pick up tips and techniques to either start or take your meditation practice to the next level.
Start your journey for a life of feeling nourished, rejuvenated and alive!
We want to make the event accessible to everyone so please book at the rate you can afford. If you cannot afford any of the rates, please just come along.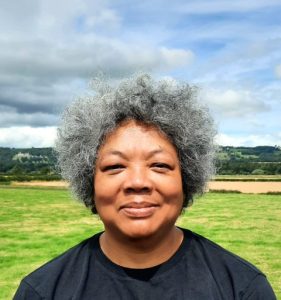 Bodhilila (l) and Aryavacin (r)
Booking
The easiest way to book is online - just click the button below.
Please make sure you have read all the details of the event, have made sure you are eligible to attend (eg for 'going deeper' events) and are willing to make any commitments that are required.
Bookings are fully refundable up to 7 days in advance. After that we cannot usually offer refunds.
You can also book in person at the Centre, or by sending a cheque payable to West London Buddhist Centre along with your name, email and phone number and the name and date of the event to:
The West London Buddhist Centre,
45a Porchester Rd,
London W2 5DP
Please include your name, email and phone number with your booking.