Kadi's Mitra Ceremony – Dharma Day – 10 July 2022
It all started around 14 years ago in 2007 when I attended my very first Yoga and Meditation retreat at the Rivendell Buddhist Retreat Centre.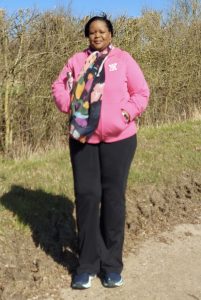 Since then I've been on a great journey which has led me to the West London Buddhist Centre.
I first came to attend a course on the Mindfulness of Stress in 2018. I'd been wanting to attend the centre for some time and I finally got the opportunity to do so. This then led to attending meditation sessions with Paramananda and I haven't looked back since.
The West London Buddhist Centre has been a very special place to me. My sanctuary during tough times, especially the last 2 years of the pandemic. Without Buddhism and meditation in my life I wouldn't be where I am today. I find the Sangha community especially uplifting and it feels special to be part of a team of like-minded Buddhists.
I'm really excited and proud to become a Mitra and look forward to the future and what it holds for me as a Buddhist.