Parinirvana Day 2021 Mitra Ceremonies
On Sunday 21 February we will be commemorating the Buddha's 'Parinirvana' or 'death without remainder'. The first half of the afternoon will be an opportunity to ponder the epitome of the Buddha's teachings, impermanence. The second half of our Festival afternoon will feature a joyful and celebratory aspect to the day in the form of welcoming seven Sangha members into the Mitra Sangha. You can find more information about the afternoon together with the Zoom link using this link.
'Mitra' means 'friend' and in the context of the Triratna Buddhist Movement the act of becoming a Mitra signifies a commitment to the Buddhist path. This is a significant step for those involved, but also the Mitra ceremonies are a joyous occasion for the Sangha, as we salute and rejoice in fellow Buddhists engaging on their path towards wholeness.
We hope you will be able to join us on Sunday to support and encourage Amanda C., Amanda R., Evie, Imma, Jenny, John and Patricia as they take this important step on their Buddhist path. You may well know the Mitras-to-be already, but they introduce themselves here.
Amanda C.
"My name is Amanda and I am an artist and yoga teacher. I write and facilitate holistic health and wellbeing workshops for people with psychological and physiological impairments; and chronic health conditions.
Seeking to establish a daily meditation practice is how I first encountered the WLBC. However, immediately impressed by the environment; the serenity, kindness and skilfulness of the teaching, I was compelled to spend more of my time there.
Over the last two years circumstances have taken me down a very different path; one I never imagined pursuing, but it is one I am enormously grateful for. Invited to join a study group, I remember being enthralled and excited by what felt like an enormous opportunity. But, how little did I know! It quickly became apparent that the opportunity was in fact a really rare and precious gift."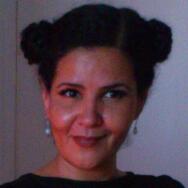 Amanda R.
"My journey to Buddhism has been a long winding road which started in Manchester, where I attended my first drop-in class with my sister. Which lead me to spiritual experiences in Australia where I worked, and South East Asia where I travelled.
In 2018 I arrived in London, looking for a place to continue to practice and felt a sense of home at the West London Buddhist Centre. Since then, I have attended drop-in classes, Buddhism in the City, foundation study, supported courses and gone on retreats.
In my life I have been fortunate to meet wonderful people – spiritual guides for which I am grateful.
I have experienced that when my life does not have the dharma, it has felt to be one without colour or direction. I have reconciled this, and have faith that I am on the path that keeps me bright and humble. Therefore, I wish to continue learning and practicing Buddha's wisdom as a friend of the Triratna order."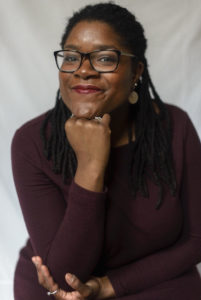 Evie
"I came for meditation
I returned for the Dharma
I stayed for the Sangha
I found my spiritual home.
I wholeheartedly believe that making this commitment, becoming a Mitra, is an important stepping stone in my spiritual journey. The community feels like a warm embrace; full of so much love and compassion. I feel honoured to deepen my friendship with you all and hopefully be of service."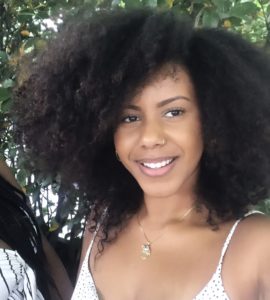 Imma
"My name is Imma and I'm an art historian and curator specializing in South Asian visual culture. I first started attending drop-in meditation classes at the WLBC almost 20 years ago. After a number of years living outside London, it has been a pleasure to get to know the community again and attend some wonderful workshops, classes and retreats during lockdown. Inspired by teachers at the Centre, I have recently been enjoying exploring the connections between meditation and poetry, particularly the tension between form and freedom."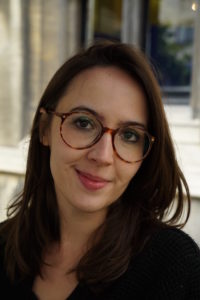 Jenny
"I took an 8 week introduction to meditation course with Paramananda in April 2015 at the WLBC. And the 8 weeks turned into another course, and more delightful sangha nights, dharma days and potluck Sundays. When I moved to California in September 2015, I continued practicing, and have done so ever since. My practice wasn't necessarily "exciting" but rather a steady companion.
When the whole world came to a screeching halt last year and WLBC moved online, my meditation practice blossomed, my heart opened and I have been filled with so much joy. I felt that I found "my" sangha back, and I was able to hear the dharma again, alive and well. I didn't realize that the loss of a community, the absence of live, evolving, and diverse teachings were such key parts of my practice, until they were gone. The commitment to deepening my practice within the Triratna community, and to practice the five precepts isn't a difficult one at all, although it has profound meaning to me. I am deeply moved and grateful for the opportunity to make this commitment in front of "my" sangha."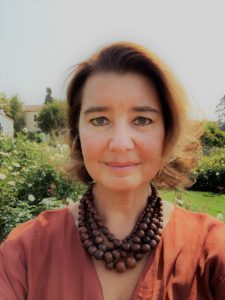 John
"My name is John and I work in the NHS as an Engineering Project Manager.
I first started coming to the West London Buddhist centre on a Saturday morning over two years ago because I needed a place to practice my meditation regularly in a group setting. When I first entered the centre, I admit it was with some trepidation but I found this notion was completely without foundation as I experienced a kind of welcome that I would later discover is unique to WLBC.
I have since attended many classes and retreats with them and made some friendships. WLBC has given gifts that have enriched my life and for that I have eternal gratitude."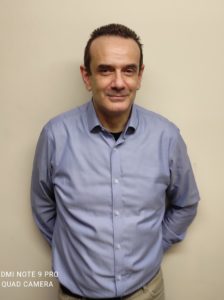 Lana
My name is Lana and I'm an actor/ holistic practitioner.
I first came across the West London Buddhist centre around 4 years ago.
I had discovered the Dhammapada and was inspired by the buddhist teachings referenced in various other books I was reading at the time.
The depth and beauty of the writings prompted me to find a place where I could learn more and deepen my meditation practice.
I began to drop in to the afternoon sessions at WLBC and I enjoyed the potent simplicity of the Metta Brahvna and mindfulness of breath practices.
Since then I have participated in many events, retreats and workshops and have found wonderful connections in the Sangha.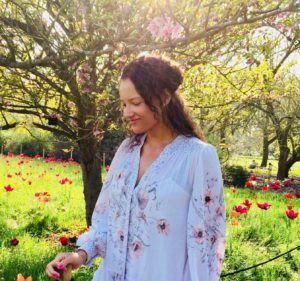 Patricia
"Since first attending the West London Buddhist Centre two and a half years ago, I have felt nothing but warmth, love, kindness and support from the community. Through the  guidance offered by many spiritual friends, I have been encouraged to be myself in the world, by getting to know myself and looking more deeply at the various different parts of me which affect the way I experience this world and this life. I have continually been inspired by the way individuals in the Sangha choose to live their lives and the commitment that they demonstrate to the path. The sangha inspires me everyday to want to live my life in a different way – a way that is open and receptive, fearless and honest, and filled with kindness, generosity and love. Becoming a Mitra for me means making a commitment to truly living in this world and opening my heart to seeing how things really are. I am so grateful to have found the Dharma, Buddha and the Sangha and now I would like to continue my journey within this generous, warm and loving community."