Pascual Quiles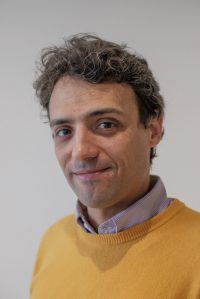 My first contact with a Breathworks course was in Spain, and it immediately excited me because of the potential mindfulness to help me develop as an individual, as well as being a tool to diminish stress.
Immediately after my first course, I started working with Dharmakirti at Respiravida / Breathworks, helping him to run it, and enrolled in the teacher training programme, which I completed in the UK.  Since then I have been facilitating courses at the West London Buddhist Centre and in Spain.  I feel privileged to have been able to help run these courses that benefit so many people by giving them tools to improve their lives.
Most recently, I have been training in Mindfulness Based Addiction Recovery with Valerie Mason-John (Vimalasara), which I have found a particularly profound and powerful way to use mindfulness and awareness to understand and change myself.
Because of my interest in voluntary work I have participated in several palliative care workshops in Spain and in Slovakia. I have also worked as a personal assistant to people suffering from multiple sclerosis and chronic pain in London.