Sophie Matthew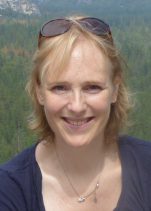 I am an accredited mindfulness teacher with Breathworks and very much enjoy teaching both Mindfulness for Health and Mindfulness for Stress courses. I have had a strong personal meditation practice since 2011 and attend regular retreats.
I live with chronic pain and found the Breathworks approach to be transformative in my own life. I have seen the huge benefits that it brings in dealing both with pain and stress and I am really delighted to be able to share it with others. I worked in the charity sector (largely homelessness) before focusing on training in and teaching mindfulness. I am also interested in how mindfulness can help with parenting, from pregnancy to teenagers.
Like all Breathworks teachers I adhere to the UK Network for Mindfulness Teachers Good Practice Guidelines and am committed to keeping my training up to date. I am currently doing a Masters in teaching mindfulness based approaches at the Centre for Mindfulness Practice and Research at Bangor University. I am also a qualified teacher with the Mindfulness in Schools Project.