Bodhilila writes…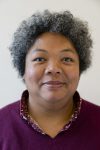 Dear sangha
During the current heatwave I am really appreciating how cool it is in the Centre and particularly the fact that both our shrine rooms have air-conditioning, especially with the growing popularity of our drop-in classes and events. We are running a reduced programme over the summer: just our regular drop-in classes with some weekend workshops and arts events. There is a also a special summer programme for the studio with some classes on hiatus – pick up the new leaflet and keep an eye on the studio calendar on the website to see what classes are running.
Sangha Night has been busy the last couple of weeks with Paramananda giving a terrific talk on 'Blue' (if you are in the Centre over the next couple of days, check out the beautiful blue shrine in the main shrine room). Last week there was a send-off for Priscilla, a longstanding sangha member who is currently on an ordination retreat. She will be getting ordained in the next few days, and we will be welcoming her back and discovering her new name during Sangha Night on 21 August. Next week I'll be leading a practice night with an emphasis on working with ill will and hatred, the poison which the blue Buddha Akshobhya transforms into kindness and love.
If you are interested in exploring the Dharma and how to integrate it more into your daily life and practice then I highly recommend the Buddhism in the City drop-in class on Saturday mornings. The class includes meditation, teaching around a particular Buddhist theme as well as opportunities for reflection and discussion. It's a smaller, more intimate class than Sangha Night and I think the two complement each really well. Currently Yashobodhi is giving a series of presentations on the 'seven point mind turnings,' teachings which are very important in her own practice and on which she has led many retreats. In fact, these talks are being videoed and will be posted online later as a resource for the Triratna International Practice week at the end of September. If you get a chance, do come along, Yashobodhi is an excellent Dharma teacher and it is a friendly and welcoming class.
We have some wonderful arts events coming up very soon. This Saturday Ratnadhya will be returning with another of his one man plays, Schubert, the Wanderer, focusing on the final months of Schubert's life, and playing his music live as part of the action. Next Saturday we have a weekend creative writing workshop led by the Wolf at the Door team of Vishvantara and Dharmavadana. That evening we have our monthly film club, this time showing I ♥ Huckabees, introduced by Abhayadevi. Then on 1 September we have our very first folk concert headlined by renowned flute and whistle player, Jacquelyn Hynes.
Looking ahead, starting in September there will be six week meditation and Buddhism courses (introductory and 'going deeper') as well as Breathworks eight week Mindfulness for Health and Mindfulness for Stress courses. Yashobodhi and Lilamani are leading a weekend retreat for women at Rivendell 14-16 September on the theme of waking up. Dharmavadana and I will be leading a weekend retreat open to everyone at Othona 12-14 October and it would be lovely to see you there.
With metta
Bodhilila