Retreats
Going on retreat is one of the most powerful of Buddhist practices – taking time and space, surrounded by nature, to let go of the pressures of daily life and allow the mind naturally to relax and open, and to come into fuller, more harmonious connection with others.
The Triratna Buddhist Community, of which WLBC is part, also runs a wide range of other retreats across the UK, and worldwide:  see goingonretreat.com.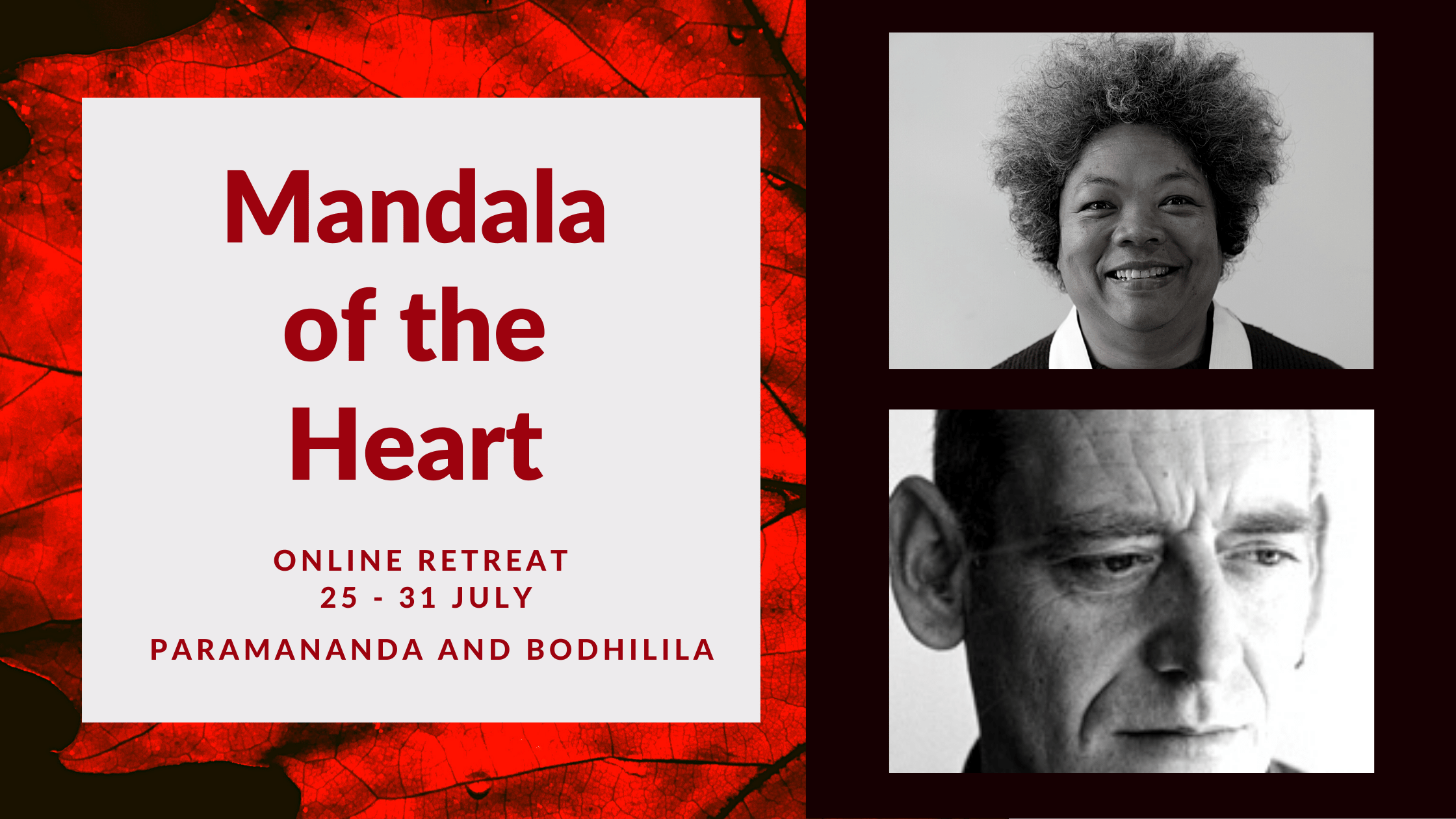 On this retreat we will be imagining our own bodies as a mandala with our hearts as the central organising principle around which we can gather and strengthen our awareness through placing unconditional love as the touch stone of our experience.