Buddhism Courses
Our courses vary from 5-8 weeks. You can start with an introduction to Buddhism course (or an Introduction to Meditation course), and then choose a second level course to supplement your learning and deepen your practice.
Once you have done a newcomers' course (or if you have already learned meditation and are interested in Buddhism) you may like to come to one of our regular Sangha classes.
Events List Navigation
April 2018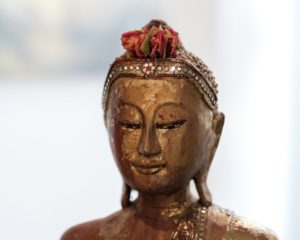 Join us for this course on key aspects of the Buddhist tradition, and how they're relevant to us in the modern West – and how you can apply them in your day-to-day life if you choose. Six Wednesdays 25 April – 30 May 7.30-9.15pm. Booking required.
Find out more »
June 2018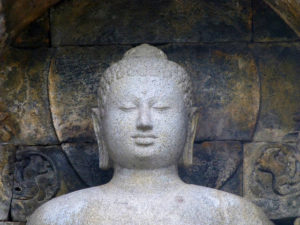 Understanding the mind, and learning how to change it, is the beginning, the end and the crux of Buddhism. This course will explain key teachings from the tradition that offer simple but profound and powerful ways of recognising your mental states, and practical tools to help you cultivate an ever more positive, creative and expansive mind.
Six Wednesdays 13 June - 18 July 7.30-9.15pm.
Booking required.
Find out more »
+ Export Events